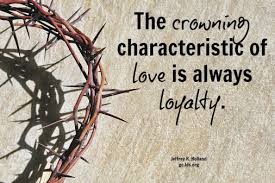 Beware of anything that competes with our loyalty to Jesus Christ.
The greatest competitor of true devotion to Jesus is the service we do for Him. That is, it is easier to serve than to pour out our lives completely for Hm. Note, the goal of the call of God is His satisfaction, not simply that we should do something for Him.
- Oswald J. Chambers.